Welcome to A. Phillip Randolph Technical High School
We are a unique career and technical educational institution located in Northwest Philadelphia.  We offer experiences in many fields including automotive technology, auto body, culinary, construction, dental, welding, fire fighting and emergency services, vending machine and electrics, and health related technology.  Our program gives our students a head start on a career and college application.
INFO SESSIONS & TOURS
October 5th, 12:30 – 2:30 P.M.
October 23rd, 8:00 – 10:00 A.M.
Randolph Career & Technical High School
3101 Henry Avenue
Philadelphia, PA 19129
For questions call:
215-400-3840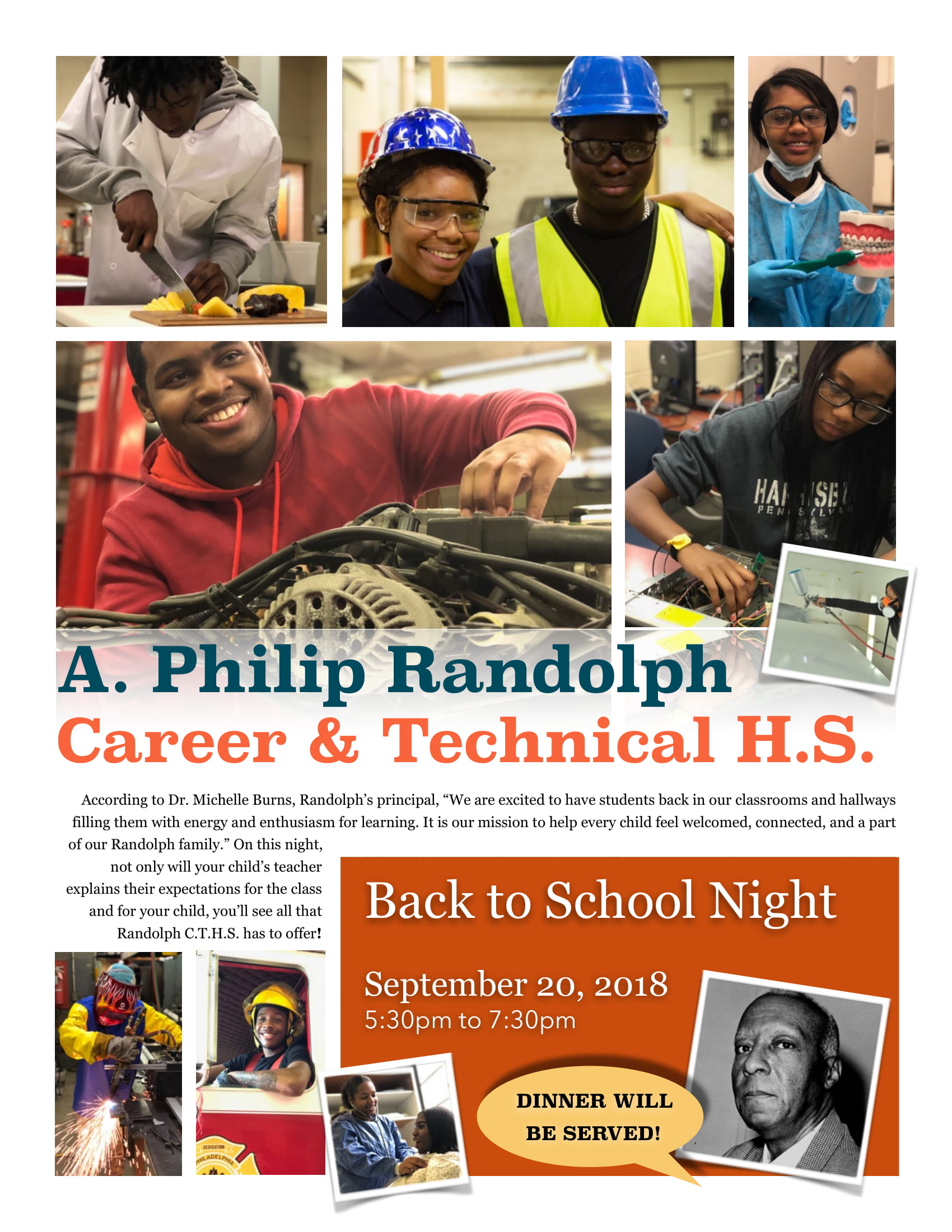 Vo-Tech in the House!
Randolph students work on low income housing for senior citizens in conjunction with Rebuilding Together.
"